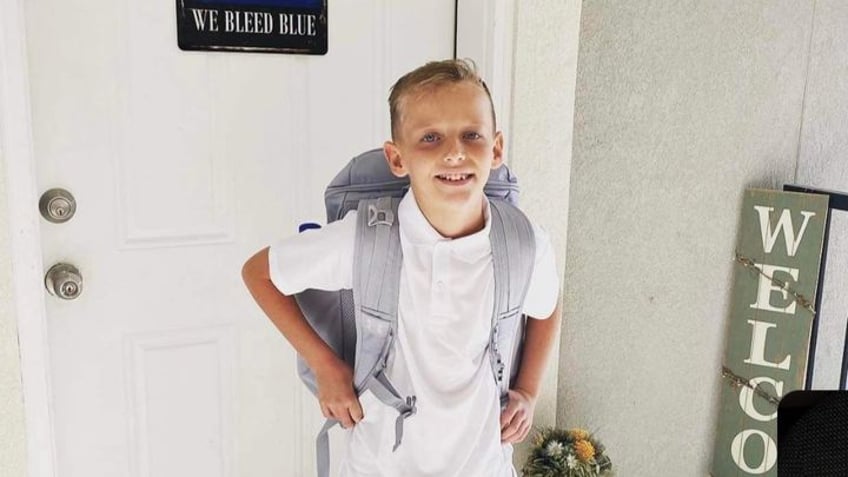 February 10, 2022 will be remembered as the saddest day in the life of Drayke Hardman's family, who decided to end his own life after more than a year of physical and psychological bullying at school by his classmates.
Drayke was a boy of only 12 years of age, with a family that loved him and accompanied him and with a whole life ahead of him. But for him this was not enough, he did not have the strength to go on.
His sisters found him in his room after trying to drown himself with a piece of clothing. Although he was rushed to the nearest hospital, Drayke died the next morning.
But Drayke didn't commit suicide, his life was taken!
This exposes a school system that is unable to help a child who is being bullied and does not have the tools to overcome a very tough inner battle, unable to even talk about it with his parents.
Two weeks ago, Drayke Harman's sisters found him on the floor after he tried to choke on an article of clothing. Despite being rushed to the nearest hospital, the 12-year-old died the next morning. Days earlier he had turned up at home with a black eye caused by one of his classmates.
His parents have decided to make his story public through social networks, in the hope of raising awareness to eradicate this type of practice.
Parents, talk to your children about this! Listen to them, be attentive.
This has to serve to raise awareness and not let this continue to happen and ask ourselves how does a 12 year old boy come to physically assault a classmate for more than a year?
Stop Child Abuse also joins the #doitfordrake campaign to fight and raise awareness about bullying in children.
THIS HAS TO STOP NOW!
#doitfordrake