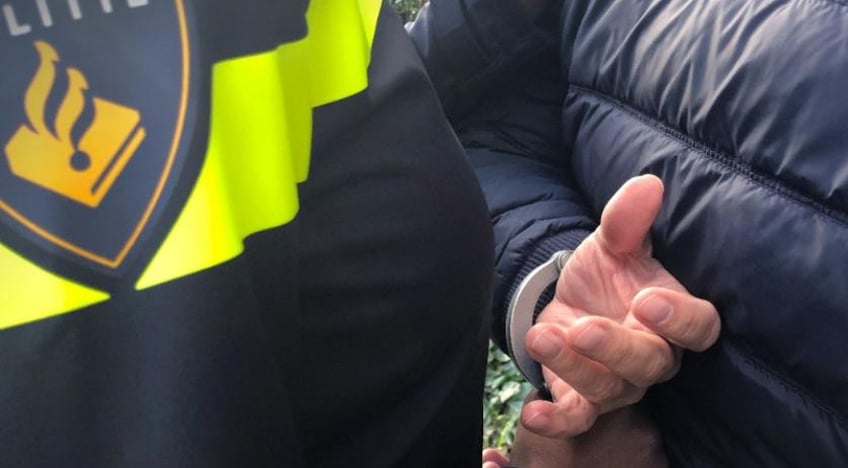 A 39-year-old Colombian man, convicted in his own country of violently raping a 4-year-old girl, was arrested in The Hague on Tuesday. He had been staying there for some time, and the Dutch police arrested him after the families of two other toddlers pressed child sex abuse charges against him, De Telegraaf reports.
The man was sentenced to 25 years in prison in Colombia in 2021. Colombia issued an international arrest warrant for the man. Because the Netherlands doesn't have an extradition treaty with Colombia, the Dutch authorities couldn't arrest the man before the Dutch cases were filed against him, according to the newspaper.
The family of a 3-year-old Dutch girl alerted the police to Christian G.'s presence in the Netherlands when they filed child sex abuse charges against him, according to the Telegraaf. The victim's uncle said the abuse happened in the spring, calling it incomprehensible that G. wasn't arrested earlier.
"We had to put in a lot of effort to move the judiciary to action," Richard Korver, the lawyer representing the family, told the Telegraaf. "Fortunately, the man is now in custody. We hope that he will remain behind bars and - given the flight risk - will not be released again after a few days."
"The case is under investigation by the Sexual Offenses department of the police in The Hague. The investigation is in full swing, and therefore, I cannot provide more information," a spokesperson for the Public Prosecution Service (OM) in The Hague told the newspaper.
According to the Telegraaf, the second possible victim in the Netherlands is a toddler family member of G. This case has also been reported to the police in The Hague.
In 2018, the court in Cali convicted G. of violently and repeatedly raping a 4-year-old girl over a period of two years. He used to babysit the child. Her parents went to the authorities when her behavior changed and she developed physical complaints.