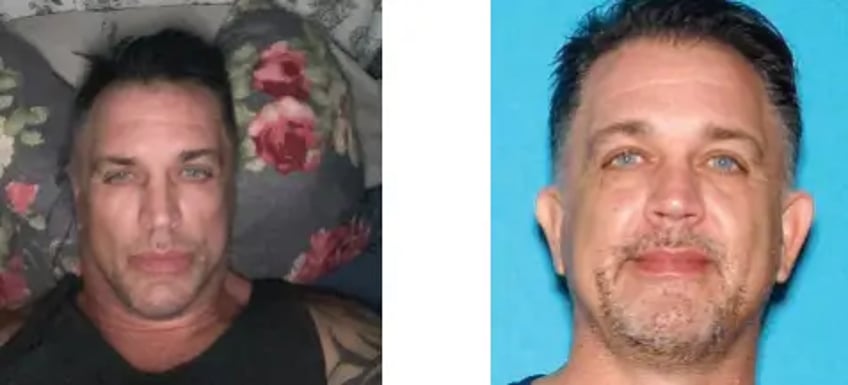 OAKLAND — A local pedophile whose girlfriend tried to keep him happy by producing child pornography has been sentenced to 30 years in federal prison, while the woman who took the videos and pictures received a more lenient 22 years behind bars, authorities said.
Matthew Pelton, 50, and Heather Gharibian, 53, who pleaded guilty in February, were both sentenced Tuesday afternoon by U.S. District Judge Jeffrey White in an Oakland federal courtroom.
Pelton and Gharibian were romantic partners and Pelton frequently stayed over at Gharibian's Brentwood home. Prosecutors allege that Pelton used Gharibian's access to two girls as an opportunity and "groomed" her into agreeing to take lewd photos of both victims to help fulfill his repulsive sexual fantasies. In sentencing memos for both defendants, prosecutors included sexual text message exchanges where they discuss molesting the girls in specific ways and where Gharibian sent Pelton images and videos of them.
This newspaper is not revealing how Gharibian knows both victims, to protect their identities.
In preparation for sentencing, attorneys for both Pelton and Gharibian laid blame for the crimes at the other's doorstep. Pelton's lawyer said Gharibian had manipulated the victims "into participating in the production of sexually suggestive pictures and videos, sometimes at Mr. Pelton's request."
Gharibian's lawyer described Pelton as the true master manipulator, writing that he revealed his attraction to children after they'd been in a relationship for a long period and that he used her father's own suicide against her by threatening self-harm as a means of keeping her in line.
"Heather began drinking more and more, staying up late to talk to Matt while appeasing and pleasing him. She convinced herself that what (she believed) the kids didn't know wouldn't hurt them and drew imaginary lines of acceptable behavior," the attorney, Adam Gasner, wrote in court filings. "Looking back now, she doesn't even recognize the person she was and is horrified at her conduct."
Two U.S. attorneys countered with a sentencing memo that both defendants committed "heinous and unfathomable" crimes, regardless of the reason behind them.
"Every member of society — and in particular every parent — should be disgusted," the prosecutors wrote.
Gharibian may have gotten a lesser sentence because she accepted responsibility before Pelton did. Prosecutors said in court papers that she agreed to plead guilty and testify against Pelton in trial, and that it was only after realizing this that Pelton stopped denying his crimes.
The crimes were discovered after one of the victims revealed them to a school counselor in 2021. During the investigation, authorities found evidence that Pelton had sexually abused another child several years ago, according to prosecutors.
Gharibian wrote a lengthy apology letter saying that had become consumed with trying to please Pelton after he revealed his attraction to children to her, and that she was living in a cloud of alcohol abuse and denial. She wrote that she hopes to use the rest of her life to make amends, if possible.
"I am absolutely ashamed and disgusted with myself. If I could go back in time and change it, I would," she wrote.