All four attacks occurred just before and after Owen's 23rd birthday.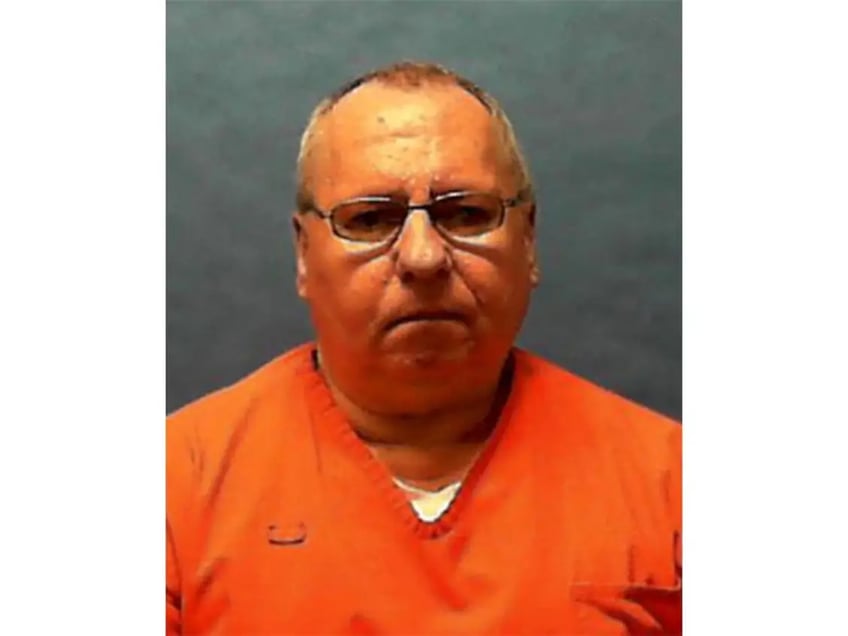 STARKE, Fla. (AP) — A Florida man was executed Thursday for killing a 14-year-old babysitter and a 38-year-old mother of two in separate attacks months apart in 1984 while children were sleeping in the homes he targeted.
Duane Owen was pronounced dead at 6:14 p.m. after a lethal injection at Florida State Prison, according to Gov. Ron DeSantis' office. One of Florida's longest-held death row inmates, Owen was 23 at the time of the attacks and 62 when he was executed.
Owen declined to make a final statement. The procedure began at 6:01 p.m., with Owen's arms twitching and his breathing becoming heavier as the sedative took effect. The warden made sure Owen was unconscious before before lethal drugs were administered.
Several family members of the victims witnessed the execution. No one in the witness room spoke.
Owen was sentenced to death for the March 24, 1984, rape and fatal stabbing of Karen Slattery, 14, and for the rape and deadly hammer attack two months later on Georgianna Worden, 38. Both killings occurred in Palm Beach County.
Authorities said Owen attacked two other women in Palm Beach County who survived. All four attacks occurred just before and after Owen's 23rd birthday. Of the more than 290 people on Florida's death row, Owen was one of the longest held there.
Besides his death sentences, he also had received six life sentences.
It was Florida's fourth execution this year after a hiatus in which there were none since 2019. Gov. DeSantis, a Republican, signed each of the death warrants in the months before announcing he was running for president.
Slattery was repeatedly stabbed and raped in a home in Delray Beach while two children in her care were sleeping. The children weren't harmed during the attack.
Two months later, in May 1984, Worden was sleeping in her Boca Raton home when Owen struck her several times with a hammer and raped her, according to court records. One of Worden's children found her body the next morning while getting ready for school, according to the record.
Delray Beach and Boca Raton are both about 50 miles (80 kilometers) north of Miami, in Palm Beach County.
Owen's lawyers had argued that he shouldn't be executed on grounds of insanity. The state Supreme Court rejected his latest appeal last week and the U.S. Supreme Court rejected it Wednesday.
Owen's lawyers had also argued that he was schizophrenic and suffered from delusions.
Prosecutors had argued that while Owen had mental health issues, nothing would preclude his being executed because he was aware it was punishment for his crimes. Psychiatrists for the state testified that Owen's schizophrenia was an act that he discussed when being evaluated, but he otherwise showed no signs of the illness.
And while the defense had argued Owen had dementia and gender dysphoria, psychiatrists for the state said Owen had a good memory, didn't appear to present himself as female and that gender dysphoria doesn't make people more aggressive or cause delusional thinking. They said instead that Owen was sexually sadistic, according to court records.