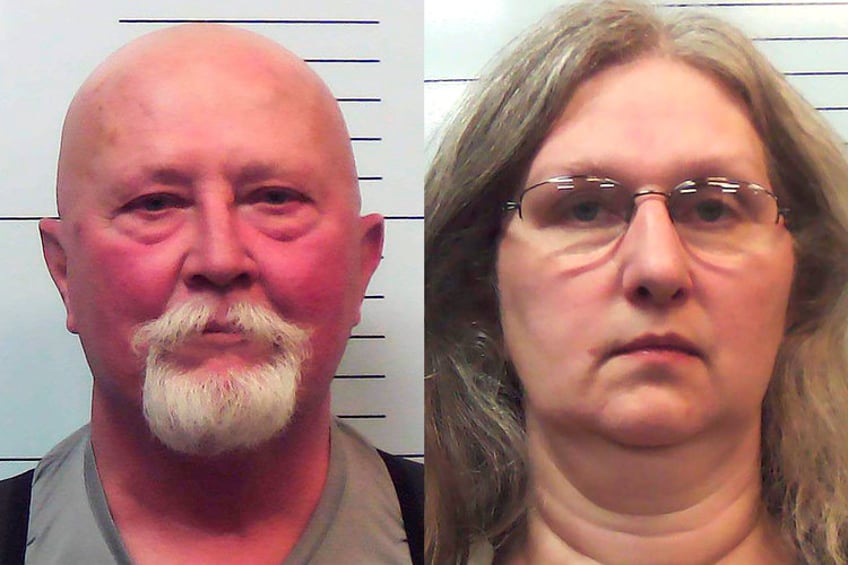 "[It's] one of the most widespread cases of sexual, physical and mental abuse patterns against young girls and women in Missouri history," state attorney general Eric Schmitt said this week.
A southwestern Missouri couple was arrested this week and are now facing over 100 child abuse charges after accusations of physical, sexual, and emotional abuse of at least 16 girls at a boarding school they operated for years emerged.
Boyd Householder, 71, and Stephanie Householder, 55, are facing a total of 102 child abuse-related charges for crimes allegedly committed while running the now-closed Circle of Hope Girls Ranch and Boarding School in Humansville, Missouri, officials said. The boarding school was closed in August, according to NBC News.
"The charging documents allege extensive, and horrific, sexual, physical, and mental abuse perpetrated by the Householders," Attorney General Eric Schmitt said in a statement.
Boyd Householder is facing 79 felony charges and one misdemeanor linked to the suspected abuse at the school between 2017 and 2020.
Stephanie Household faces 22 felony charges of child abuse and child endangerment.
"[It's] one of the most widespread cases of sexual, physical, and mental abuse patterns against young girls and women in Missouri history," Schmitt told reporters.
Prosecutors allege Householder had "oral and sexual intercourse" with students at the boarding school. He's been charged with a total of 20 child sex crimes, including second-degree statutory rape, second-degree statutory sodomy, sexual contact with a student, and child molestation.
Householder is also suspected of physically abusing a number of girls by employing a number of violent restraint methods, according to investigators. Householder has been accused of "pushing his knee" into girls' backs, "applying pressure to certain pressure points," whipping the girls with belts, and forcing them to hold the "push-up position" for a prolonged period; he also allegedly handcuffed minors, poured hot sauce down girls' throats and "shoved" horse manure in their faces.
In one reported incident, Boyd Householder allegedly "forced" a young girl to guzzle 220 ounces of water and then "run a mile until she vomited, and then forced her to run again."
The former school owner is also accused of openly encouraging self-harm, allegedly advising "several victims on the best way to kill yourself by cutting your wrists upwards, not across," prosecutors said.
"There are no words I can say today to describe the mix of great sadness, horror, disgust, and sympathy that I feel about these reports of cruel and almost unbelievable reports of abuse and neglect," Schmitt added.
The couple's daughter has since spoken out on TikTok regarding the accusations her parents are facing.
"This is a moment that does not deserve to be celebrated," Amanda Householder said on the video platform on Wednesday. "I'm sad because they're my parents, but something my parents would always tell me is, 'You made your bed, now you have to lie in it.' Well, my parents made their bed and now they're going to have to lie in it. As hard as that is for me, it's about time."
The boarding school's Yelp page is littered with negative reviews, including a number of disturbing accounts from former boarding school attendees who've also alleged similar accounts of abuse.
"Circle of Hope's goal is to help young ladies who were destroying their lives through poor choices and behaviors, change their future," the Yelp page about the school states. "They have been described as 'uncontrollable girls who won't let their parents help them.' We use the BIBLE to teach them that they are to obey their parents and the authority over them."