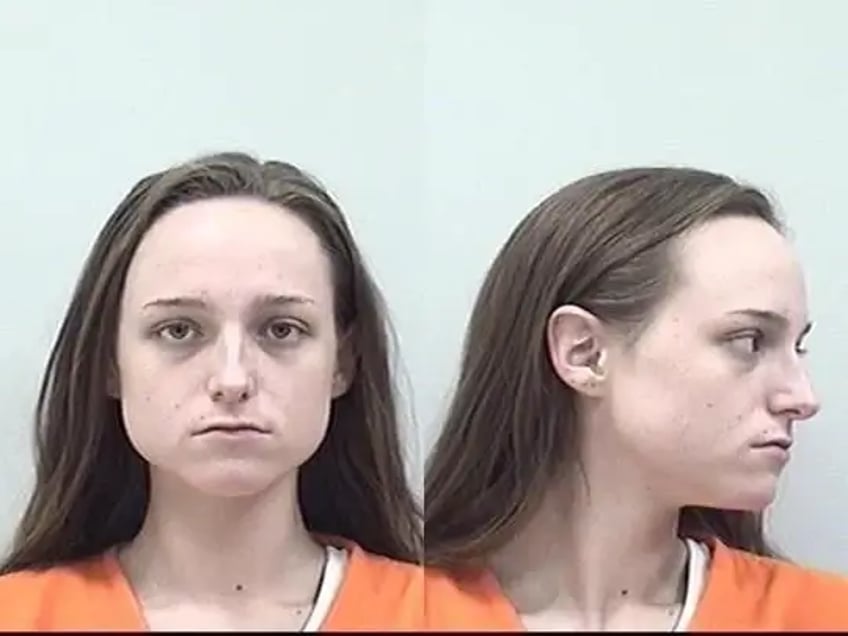 A Fountain woman who allowed her 4-year-old child to die of investing fentanyl was sentenced to 27 years in prison on Monday after pleading guilty to child abuse causing death, court records show. 
Emma Staton's daughter Acelynn Staton-Contreras fatally overdosed on fentanyl kept in Staton's bathroom in July 2022, prosecutors alleged throughout Staton's case. 
According to previous Gazette reporting, in April  Staton, 25, accepted a plea deal that saw her plead guilty to three charges: child abuse knowingly or recklessly causing death and two drug possession charges.
"I had the fentanyl pills in my possession or in the vicinity of where my child was, and that was wrong," Staton said at her plea hearing in April.
At the March plea hearing, Staton opted to leave her sentence option open to the court, rather than accepting the 30- to 40-year range proposed by the prosecution. 
On Monday, Judge Chad Miller chose to issue a sentence slightly lower than the one initially proposed by the prosecution as part of the plea deal, sentencing Staton to 27 years in prison, as well as six months in jail and a $100 fine for the two drug possession charges, according to court records. 
Staton's case was bound over for trial by Miller at a preliminary hearing in October after the prosecution presented testimony showing that there was sufficient evidence to continue pursuing charges against Staton.
Two detectives with the Fountain Police Department testified during the preliminary hearing that Staton knew her daughter had ingested the drug the evening of July 12, but didn't take her to the hospital for three hours, instead administering two doses of Narcan.
Staton called 911 before quickly hanging up, according to one of the detectives. Deputies from the El Paso County Sheriff's Office arrived at her home 20 minutes later to investigate the call, and Staton told them everything was OK.
An hour later, Staton and a friend attempted to drive Acelynn to the hospital, but her condition "worsened significantly" and the pair pulled over and called 911, according to one of the detectives.
Acelynn was pronounced dead at a gas station in Fountain after life-saving measures were attempted by police at the scene.
A follow-up investigation found upward of 40 fentanyl pills and methamphetamines in the car with Staton, the detective testified.
Staton is the third El Paso County individual to be sentenced to prison for child abuse causing death charges stemming from their child overdosing on fentanyl.
Previous Gazette reporting details that Joenny Manuel Astacio Ottenwalder, 36, and Kira Lee Davison, 29, were  found guilty in March of causing the death of their 15-month-old son, Cairo Astacio, via fentanyl overdose. 
At the couple's subsequent sentencing hearing in May, Davison was issued a 24-year prison sentence and Ottenwalder a 28-year prison sentence, both for being found guilty of child abuse knowingly or recklessly causing death.