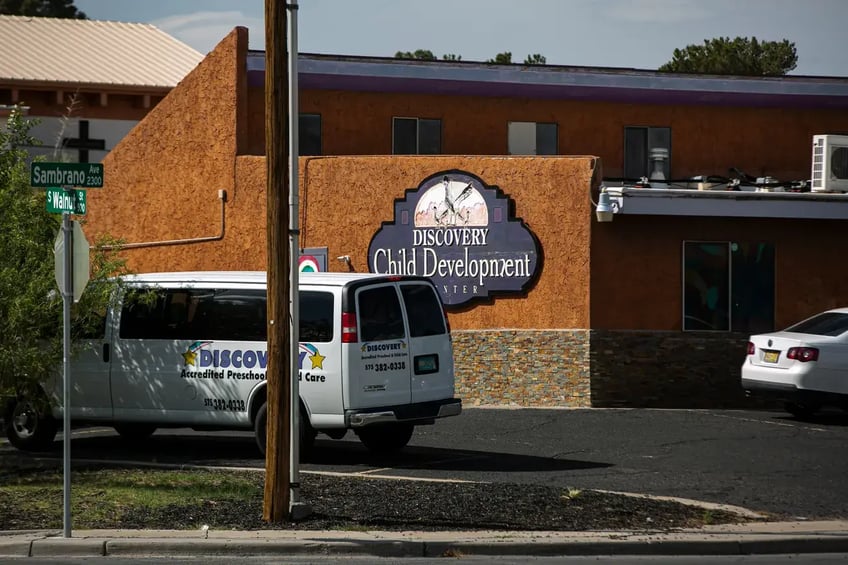 LAS CRUCES – The director of Discovery Child Development was charged with child abuse this week after police said she abused a 3-year-old student with autism.
Angie Flores, 59, stands charged with two counts of intentional child abuse. Flores was arrested on June 5.
The allegations came to light after KFOX14, an El Paso-based television news station, published a video showing Flores dropping a student before carrying him out of a classroom in February. The video was recorded by a former employee, KFOX14 reported.
According to an affidavit filed in the Doña Ana County Magistrate Court, the video was a small part of the accusation against Flores. The employee told police that Flores slapped the hands of multiple students but often targeted the three-year-old boy in the video. The employee also accused Flores of body-slamming the boy. According to the affidavit, the employee said she was fired after reporting the incident.
When interviewed by police, Flores denied hitting any children. When asked about the 3-year-old boy, Flores alleged the boy had behavioral issues and said he'd been kicked out of other daycares.
During a hearing in magistrate court on Tuesday, a judge released Flores on her recognizance. She was not held in jail since prosecutors declined to file a pretrial detention request. Pretrial detention is typically reserved for violent crimes and requires a prosecutor to prove that the defendant is dangerous and that no conditions of release would ensure the public's safety.
Flores is scheduled for a hearing in August.