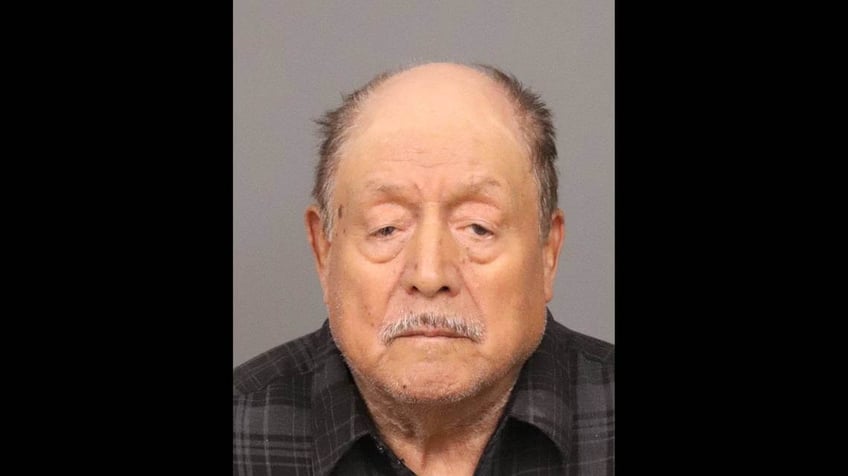 A former San Luis Obispo man accused of sexually abusing children at a local daycare was arrested while crossing the border between Mexico and the United States, according to the San Luis Obispo Police Department. Pablo Reyna-Espaza, 78, is being charged with 22 counts of sexual abuse, the agency said in a news release Wednesday. 
In May 2018, police received a report of alleged sex abuse of a female child at Reyna-Espaza's residence on the 1200 block of Coral Street in San Luis Obispo, the release said. Another family member was using the home as an unlicensed daycare at the time, police said.
The child told investigators that Reyna-Esparza sexually abused her in 2016 when she was 10 years old, police said, The 78-year-old denied the allegations at the time, police said, then disappeared shortly after detectives interviewed him. He was believed to have fled to Mexico. At the time, police said, there wasn't enough corroborating evidence to file charges against Reyna-Esparza.
In March 2022, two more girls told police that Reyna-Esparza also abused them in 2016 while they were in daycare at that same residence, the release said. 
The children were 5 and 10 at the time. According to police, detectives then found a fourth victim who reported being abused by Reyna-Espaza in 2016 when she was 11 years old. San Luis Obispo police requested criminal filings against Reyna-Esparza for sexual abuse charges, the release said, and felony arrest warrants were issued.
Reyna-Esparza was arrested on May 8 while crossing the southern border from Mexico into California, police said. He was then transported to San Luis Obispo County Jail, where he was being held Wednesday in lieu of $12.6 million bail, according to jail records. 
Anyone with information regarding this investigation is asked to contact San Luis Obispo Police Department Det. McCornack at 805-783-7757, as police believe there may be additional victims.