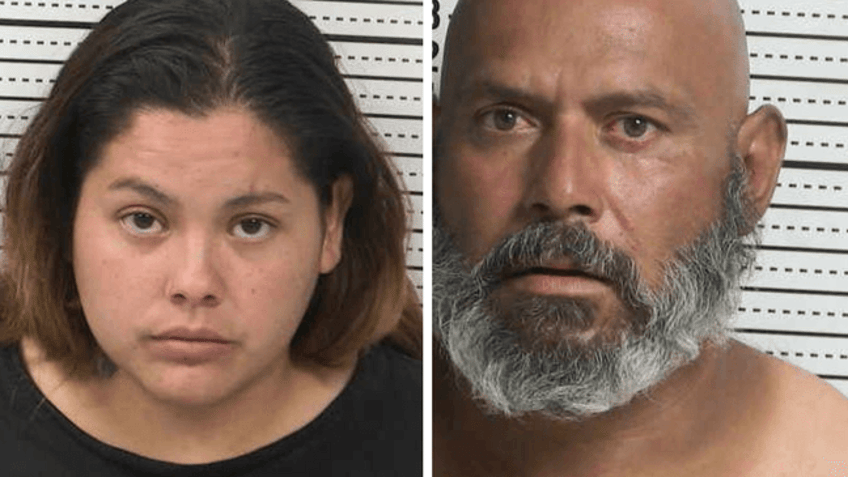 DONA ANA COUNTY, N.M. (KFOX14/CBS4) — A man and woman were arrested and charged with child abuse after leaving kids in a vehicle with no A/C in Chaparral on Saturday.
Deputies arrested Oscar Villa and Stephanie Lucero Chantal Diaz.The man and woman were charged after a 911 call was made that some children were found in an unattended vehicle with no A/C.
According to the court documents, the vehicle was not running and the children were left unattended for about 25 minutes.
There was a heat advisory in effect at the time of the incident and the temperature inside the vehicle was about 112 degrees.
Deputies responded to the parking lot of Stires Supermarket around 2:26 p.m. When deputies arrived they met with the reporting person who said there were three children left unattended inside a gray vehicle.The deputy noticed the vehicle was not running and the rear windows were down about six inches. The deputy said the driver-side window was completely rolled down and saw the children sweating and their faces were red in color, the document stated. The deputy was outside with the children for 12 minutes before a man and woman walked towards him from inside the store.
Diaz was identified to be the mother of the children and the man was identified as Oscar Villa.
Villa told the deputy the vehicle did not have an air conditioner and that "he knew he had messed up by not taking the kids inside," the document stated. Diaz told the deputy that one of her daughters needed to use the restroom.
Villa and the woman went inside with the 4-year-old daughter while leaving the other kids in the vehicle.
Villa told the deputy they decided to leave the children in the vehicle "because it was going to be fast and thought they were in there for only 10 minutes, the affidavit stated.
Diaz and Villa are being charged with three counts of child abuse. Diaz and Villa are being held at the Doña Ana County Jail.