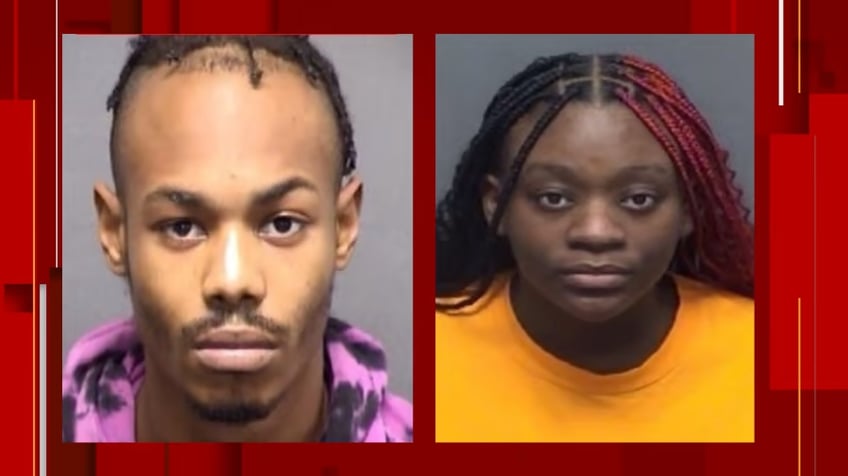 BEXAR COUNTY – A mother was arrested and a 25-year-old man is still on the run after Bexar County deputies said they were involved in the abuse of a five-month-old baby boy.
Bexar County Sheriff Javier Salazar said Sunday that deputies first responded to Christus Hospital on June 16 after Jeida Rodgers, the baby's mother, brought him in, lethargic, with multiple injuries.
When deputies arrived, they learned the baby had fractures to his wrist, six to eight ribs, his vertebrae, and bruising to his forehead.
Sheriff Salazar said the child also had bite marks on his face and injuries consistent with a bottle being shoved into his mouth.
The sheriff said the child also tested positive for THC.
"This centers around a pretty heinous child abuse case...," Salazar said. "I cannot even imagine the level of pain and abuse this baby had to endure."
Salazar said Rodgers was uncooperative in the investigation and she gave false information during questioning.
Investigators later learned that Rodgers' on-again, off-again boyfriend Corey Alexander Berry had been caring for the child for several weeks and was behind the abuse.
Berry is on the run, but Salazar said he is wanted on a charge of injury of a child with serious bodily injury.
Salazar noted that Rodgers had previously broken it off with Berry for suspicions of violence toward her baby but had gotten back together.
"She was not just complicit with this but, through her omissions, played a direct role in the abuse of this baby," Salazar said.
Rogers has since been charged with serious bodily injury to a child through omission and was arrested Friday. Her bond has been set at $35,000.
The baby boy is expected to recover, however, Salazar said, "This baby is gonna be probably suffering with the effects of this for the rest of his life."
BCSO does have tactile units searching for Berry but urges anyone with information on his whereabouts to contact BCSO at (210) 335-6000.