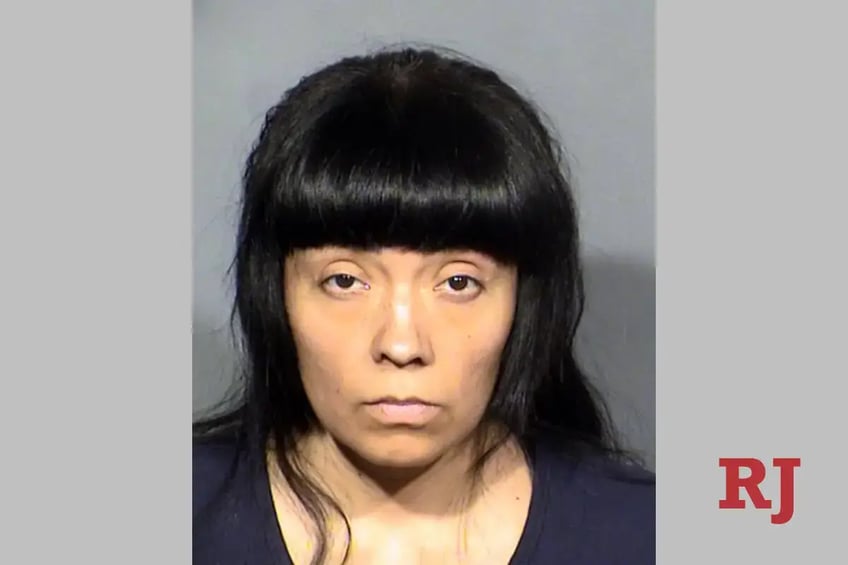 A 37-year-old woman was indicted on multiple child abuse charges this month after her 1-year-old son died in a home with no air conditioning or running water, according to court records.
Philena Dees was accused of leaving her four children alone at her home near Cactus Avenue and Decatur Boulevard while she was in Arizona for four days in late April, according to transcripts of a grand jury hearing held in June. Dees' 15-year-old son, who testified that he was often left in charge of his siblings, found the baby dead in the playpen he spent most of his time in and called 911 on May 1.
As of Thursday afternoon, the Clark County coroner's office has not determined a cause of death for the baby, identified as Aurelius Dees.
Dees' public defender did not immediately return a request for comment on Thursday.
Her teenage son testified to the grand jury that the baby and his 3-year-old sister were both born in the home's bathtub, had never seen a doctor and did not have birth certificates.
The teenager had been pulled out of school by his mother after the seventh grade, and his 8-year-old sister had never been to school, according to court transcripts. Dees had also failed to register with the Clark County School District to indicate she would home-school the 8-year-old.
Dees would "ramble about the government" and believed that education was unnecessary, the teenager testified.
"So it's her opinion of everybody in this room who is working in society and has a job and is living a normal sustained life, she thinks that that's a bad thing for some reason I don't know of," he testified.
Dees was indicted June 8 on seven counts of child abuse, neglect or endangerment, court records show. Two of the counts were for allegedly failing to provide two of her children with an education.
The teenager testified that the family moved into the home about four years ago. He said the home was frequently full of rotting food, and mold grew in the corners. Although vegetables were kept in the refrigerator, the teenager said his mother often let the food rot.
For at least a year, Dees kept one of the children in a room that contained mold and was locked from the outside, according to the transcripts.
The teenager testified that when he was left to care for his siblings, he fed the baby oatmeal that he prepared. The teenager said his mother would feed the baby cereal that she dumped into his playpen "like fish food."
According to Dees' arrest report, Aurelius appeared "small and emaciated" when his body was found, and his eyes were sunken in. He appeared to have been dead "for some time," the report said.
Dees told police that she relied on Aurelius' father financially to stay in the home, according to the detective's testimony. After the baby's father left the house, Dees would take frequent trips to Scottsdale, Arizona, to sell pottery for money.
She left the children to fly to Arizona on April 28, and did not return until after she had received a voicemail from police. The teenager testified that by the time Dees left for Arizona, the water and the air conditioning had been turned off for weeks, and it was 90 degrees in the home.
"The home was very disheveled, a lot of things scattered around, a lot of food piled up in the sink," the detective testified to the grand jury. "It was obvious there was no running water due to the toilet overflowing with feces and it appeared as if no one had been maintaining the home."
While Dees was in Arizona, her teenage son had also called Child Protective Services to report "financial instability," he testified. He said that he didn't believe he and his siblings should be under Dees' care.
According to Child Protective Services records, the family had two prior referrals to the agency from February 2020 and April 2021, but they were coded "information only."
Dees remained in the Clark County Detention Center on Thursday with a $150,000 bail. She is scheduled to appear in court again on Aug. 1.