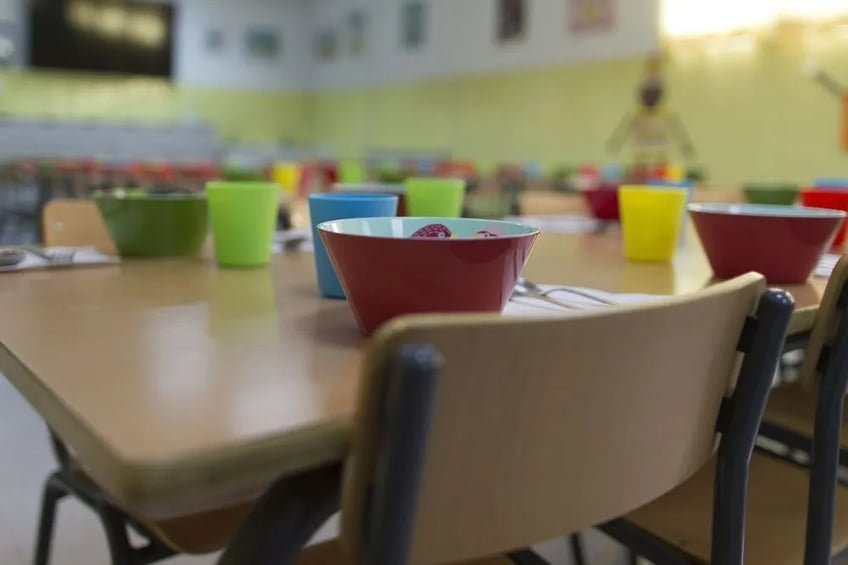 Nearly half a million children and adolescents in Spain suffer some form of malnutrition because they cannot afford to eat meat or fish at least every other day, the Plataforma de Infancia has warned.
"Some 5.9% of children have not been able to afford a meal of meat, chicken or fish at least every other day. Nearly half a million children are suffering some kind of malnutrition," warned the sociologist and author of the report Eva Gracia, this Wednesday at a press conference to analyze, with a focus on children, the Survey of Living Conditions.
The Childhood Platform has shown its "concern" about the increase in severe material deprivation, which has reached "historic figures" in Spain. Specifically, it was 10.1% in 2022, the highest figure since 2008, when it was 5.5%.
"The latest Living Conditions Survey shows that severe material deprivation has soared in childhood. In Spain, 1 in 10 children are in this situation, levels that are almost double those of 2008," warned the director of the Plataforma de Infancia, Ricardo Ibarra.
Specifically, in 2022, 34.6% of children and adolescents could not go on vacation, 16.1% suffered the consequences of energy poverty, 7.4% suffered the digital divide and 5.9% did not eat animal protein at least every two days, indicators that determine severe material deprivation.
Likewise, the Childhood Platform has warned that the most disadvantaged group is that of adolescents between 13 and 18 years of age, since 34.9% (AROPE rate) of them are at risk of poverty and social exclusion, compared to 31.4% of children between 4 and 12 years of age and 29.9% between 0 and 3 years of age.
Spain is the third country in the European Union with the highest AROPE rate among children, behind only Bulgaria and Romania. In total, 2.6 million children, 32.2% of the child population in Spain is at risk of poverty and social exclusion.
In addition, the Platform considers the severe poverty rate, which stands at 13.5%, meaning that these children live in a family earning less than 560 euros per month, to be "quite alarming".
In any case, they have indicated that the risk of poverty has been reduced with respect to the previous year by practically one percentage point, a decrease that they attribute to the "social shield measures". However, Ricardo Ibarra added that they are "insufficient".
"The fact that the more general data improve slightly shows that the measures of the social shield have made it possible to alleviate, to contain this situation that could have worsened, but they are insufficient to address the structural problem," explained Ibarra.
For this reason, he called for more investment in children, since, as he pointed out, Spain invests on average "11,000 million euros less" per year than it should due to its capacity.
A priority for the next government
In addition, with a view to the general elections of July 23, the president of the Platform for Childhood has demanded that there be "its own space" within the government to work on children's policies and that these be "a priority" regardless of who is elected.
"For anyone who wants to be president of this country, it has to be one of the urgent priorities to be addressed," Ibarra stressed, specifying that "small make-up measures" are not enough.
Among the proposals that the Platform has passed on to the political parties, it proposes the creation of universal child-rearing assistance through refundable tax deductions in personal income tax; specific support for single-parent families; improving the threshold for access to the Minimum Living Income (IMV) or increasing public spending on scholarships and study grants from the current 0.19% of GDP to 0.44% in 2025.