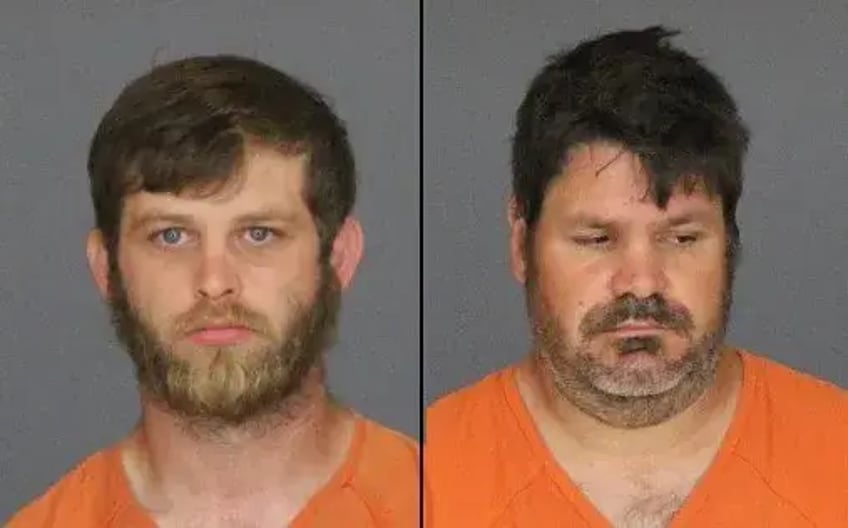 ST. CLAIR COUNTY (WWJ) - A disturbing case of child sexual abuse out of St. Clair County accuses the owners of a well-known equestrian center of conspiracy and child pornography.
Federal officials charged 47-year-old Todd Sabb-Visga and his 29-year-old husband Austin Sabb-Visga with receiving and distributing material that contains child porn as well as sexual exploitation of children.
Investigators executed a search warrant at the couple's home on Thursday, June 22. They were detained Friday.
The couple is accused of trading child pornography via the encrypted chatroom, Telegram, as well as assaulting a child. The owners of the Smith's Creek Equestrian Center also operated a day camp for children and would take ponies to birthday parties around the area.
Documents filed in the case say the Kimball Township pair admitted to having sex with a 12-year-old last September. The investigation started earlier this month after the feds received a tip from the National Center for Missing and Exploited Children. The complainant stated that he received four to five files through Telegram, all but one of which contained a child approximately eight years in age engaged in various sex acts.
The couple runs the Smith's Creek Equestrian Center and operated a day camp for children. The pair would also take ponies to birthday parties around the area.
The suspects are said to have been mainstays in the community that lies about 11 miles southwest of Port Huron, leaving the equestrian community in shock.
The sexual exploitation charge carries a mandatory minimum sentence of 15 years in federal prison and a maximum of 30 years.
They are being held in the St. Clair County jail. The couple's next court date is scheduled for July 3.