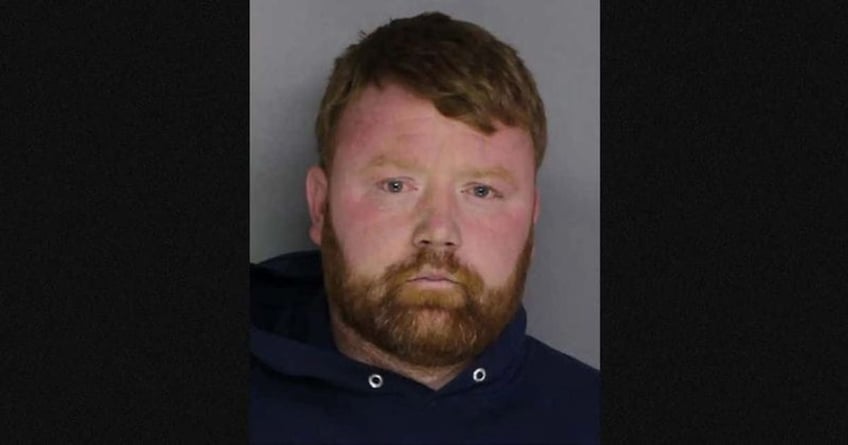 BENSALEM, PENNSYLVANIA: Paddy Patrick Purcell, a Pennsylvania man, has been arrested after he allegedly broke into a neighbor's house, hopped into a sleeping 9-year-old girl's bed wearing only his underwear, and touched her inappropriately.
The young girl was startled as she woke up and found the half-naked stranger lying next to her in her Bensalem home on Sunday, March 12, at around 1 am, according to a police report obtained by the New York Post. The girl's father found Purcell allegedly sitting on his daughter's bed wrapped in a blanket after she ran to get her dad, according to the police.
Touched 'inappropriately'
The 9-year-old victim later told the police that the suspect had 'touched her inappropriately' while she was still asleep. Purcell fled before police could arrive, but he was found a short time later in his nearby apartment. Purcell is believed to have broken into the house through an unlocked door. The alleged suspect had left behind his jacket and keys with his name on them, which gave them solid evidence to arrest him, according to court documents obtained by Action News.
The girl's father described to the police Purcell as a white male with red hair and an Irish accent, which made it much easier for the police to identify him. He also claims that neither he nor his daughter knows the suspect and he was a total stranger.
The 32-year-old convict was charged with burglary, criminal trespass, and indecent assault of a child under 13 years old. He is being held at the Bucks County Correctional Facility on a $1 million bond.
'Indecent assault'
Meanwhile, Pennsylvania's sexual assault laws are quite strong. Here, they have a separate charge titled "indecent assault." Indecent assault is similar to sexual assault in some ways, but it is still a little different. According to a report by FindLaw, indecent assault involves those assaults where there is indecent contact with the victim, including the victim's contact with the defendant's seminal fluid, urine, or feces, for the purpose of arousing sexual desire in either the victim or defendant, without the victim's consent, but does not involve actual sexual intercourse.
If a crime is charged as an indecent assault, then the charge will be either a first- or second-degree misdemeanor, depending on the specific nature of the offense. This can be punishable by up to five years in prison.