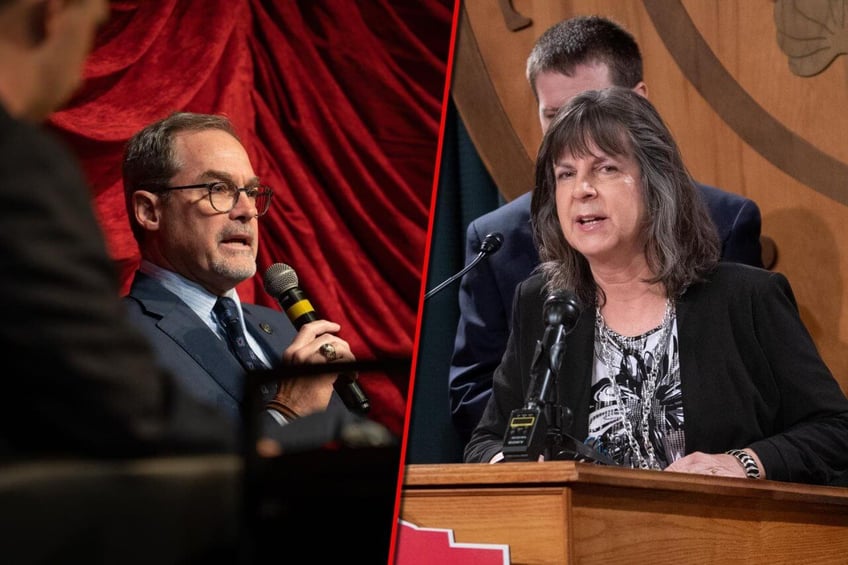 Just weeks before the 2016 Republican primary election, Child Protective Services (CPS) investigators showed up at the home of Texas House candidate Bo French in response to an anonymous tip of child abuse. French and his wife later learned the tip came from a campaign operative working for Rep. Charlie Geren (R-Fort Worth).
After undergoing a CPS investigation, the French family was cleared of the charges. Their own investigation revealed the identity of the tipster, and after filing a lawsuit at an estimated cost of $150,000, the family received an apology in 2019.
While French's experience provides a high-profile example, earlier this year, many parents shared their stories in support of House Bill (HB) 63 of vindictive or false reports made to CPS or the Texas Department of Family and Protective Services (DFPS) that lead to lengthy and costly investigations.
Authored by Rep. Valoree Swanson (R-Spring) and sponsored by Sen. Kevin Sparks (R-Midland), HB 63 prohibits anonymous reports of abuse to CPS or DFPS for investigation.
"I am honored to author House Bill 63, which will preserve the integrity of DFPS procedures, protect Texans against false and exploitative reporting, and ensure privacy to families under investigation," said Swanson in a statement.
While prohibiting investigations based on anonymous tips, the new law keeps the identity of the reporter confidential while clarifying which state investigators can share contact information with the informant to obtain further details for a full investigation.
Intentionally filing a false report of child abuse or neglect is a state jail felony in Texas, but enforcement of the law has been complicated due to the anonymity of reporters.
"As Texans, we need to ensure the safety of our children in any situation. HB 63 will allow for more accountability and protections for those involved in potential CPS and DFPS investigations relating to neglect and abuse," said Sparks.
"Without this necessary reform, both agencies will struggle to verify reports and can complicate the issue with hours of wasted time on false accusations."
Texas is one of 18 states with "universal mandatory reporting," meaning that anyone with knowledge of child abuse or neglect is required to report it. Other states only mandate reporting from certain professionals, such as teachers or health care providers.
Failure to report suspected child abuse or neglect in Texas is a Class A misdemeanor, but if the abuse is related to a child with an intellectual disability or a perpetrator who attempts to hide the neglect or abuse, it may be upgraded to a state jail felony.
According to a report from the Texas Public Policy Foundation, anonymous reports are substantiated at very low rates, as low as 1.5 percent in one study.
While laying out HB 63 earlier this year, Swanson noted other data indicating that of 2.3 million calls investigated across the country in 2019, only 16.7 percent were legitimate cases of abuse or neglect.
During testimony on HB 63 before the House Human Services Committee, Monty Exeter of the Association of Texas Professional Educators expressed opposition to HB 63 on grounds that it would hinder teachers from reporting suspected child abuse.
Former educator Rep. Candy Noble (R-Lucas) pointed out that those in the education profession were specially tasked with reporting suspected abuse and needed to provide evidence of reports.
Rep. Christian Manuel (D-Beaumont) also objected that "black and brown" communities might be inhibited by fear of police and fear of retaliation for making reports even under confidentiality.
"How does this bill give people culturally, who have cultural fear making these reports, the strength, the courage, that whatever, to report this instead of turning a blind eye?" asked Manuel.
Swanson explained that HB 63 did not prohibit anonymous reports to 911, which would allow emergency responses and law enforcement to investigate the alleged abuse or neglect.
According to DFPS representative Stephen Black, of the 457,000 abuse or neglect calls state agencies received last year, about 3.5 percent were anonymous.
Under the provisions of HB 63, Texas will join 19 other states in banning anonymous reporting.
"I am thankful to Senator Sparks for working with me on this momentous, bipartisan legislation that will balance the needs of law enforcement and the constitutional rights of families in the State of Texas," said Swanson.