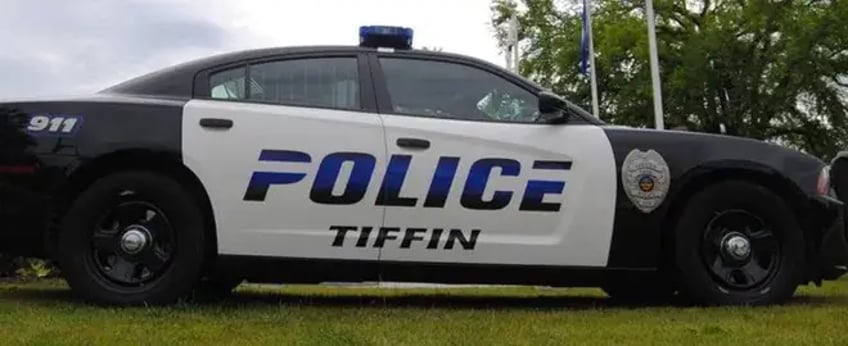 A baby has died after police said the man who abducted her slammed a Chevrolet Camaro into a home in Northern Ohio on Tuesday.
The crash took place Tuesday afternoon in the city of Tiffin, about 55 miles southeast of Toledo.
As of Wednesday morning, the Tiffin Police Department had not identified the infant or the suspect who they said kidnapped the child and was driving the Camaro when it crashed with the child inside it.
Police Chief David Pauly told USA TODAY the suspect, who was taken to a hospital after the crash, was in critical condition on Wednesday morning.
"My heart breaks for the family of this innocent child and you can be sure this matter will be investigated thoroughly to determine exactly why and what occurred today," Pauly said. "The Tiffin Police wish to extend our deepest condolences to the family."
'Homicidal and suicidal'
According to Pauly, officers received a "be on the lookout" (BOLO) call after a man from the nearby village of North Baltimore abducted the 7-month old child and was heading towards the city in a yellow Camaro.
The suspect was armed with a firearm, officers were told.
"The male subject had indicated he was feeling homicidal and suicidal and had made a statement to the child's mother that he killed the baby," Pauly wrote in a news release.
Shortly after, the chief said, an off-duty officer spotted the vehicle and attempted to conduct a traffic stop on the Camaro. Instead, the suspect behind the wheel took off at a high rate of speed.
A police pursuit followed and the man "erratically drove off the roadway," through the front yard of a home and crashed into another residence, knocking it off its foundation.
Pauly said officers, aided by EMS and law enforcement from nearby agencies, including the Seneca County Sheriff's Office, surrounded the vehicle and broke the back window to extricate the child.
At the scene, officers reported, the baby was bleeding from the head and having difficulting breathing.
Child pronounced dead, suspect in critical condition
A medical helicopter transported the child and the suspect to a local hospital where officials said the infant later died.
The suspect was then taken to a hospital in Toledo where he remained in critical condition on Wednesday.
According to a news release from the sheriff's office, a loaded weapon was found in the vehicle along with at least one spent cartridge.
Police have not said whether the child was shot before it died, or what charges the suspect is facing.
Fostoria Police and the Wood County Sheriff's Office, who reported the initial BOLO, are also investigating the case.
Seneca County Sheriff Frederick Stevens said, "Our hearts and prayers go out to the family of this innocent baby and to the deputies, officers and EMS that were involved in the lifesaving attempt for this infant. No one should have to deal with tragedy like this but unfortunately, they did today."