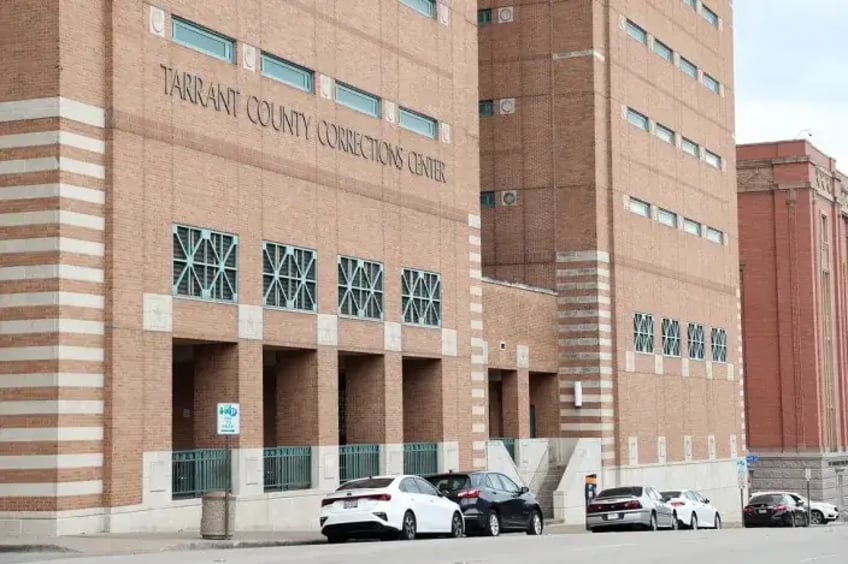 Tarrant County investigators believe 27-year-old Jessica Gasser medically abused her 3-year-old, but are asking for the public's help to prove their case.
Gasser was arrested in Rusk County on Friday after a month-long investigation into whether she subjected her child to unnecessary medical procedures, also known as Munchausen syndrome by proxy.
She hasn't been charged, according to Tarrant County records, but is being held in the Tarrant County Jail on $15,000 bond after she was arrested on suspicion of injury to a child.
"Gasser sent messages to a friend that she would delete all of her posts on Facebook about her child's health, including private messages," Tarrant County Sheriff's Office spokesperson Robby Hoy said in a press release Monday.
The sheriff's office is asking the public to reach out to Detective Michael Weber at 817-884-3749 if they've had any previous contact with Gasser.
She has used the screen name MedicalMamaJess in the past, according to the sheriff's office press release.
Gasser first came to the county's attention in February, according to a redacted copy of the arrest warrant affidavit obtained by the Star-Telegram through a public records request.
A liaison for the Texas Department of Family and Protective Services at Cook Children's Medical Center flagged Gasser after seeing multiple medical providers for her child listed across the state, according to the warrant. It also states Gasser had been previously been under suspicion of medical child abuse at hospitals in Temple and Longview, Texas, but neither case could be substantiated.
The warrant goes into detail about Gasser's social media postings, alleging she falsely claimed her child had rare medical conditions, and had solicited donations through a GoFundMe account to get treatments at the Cleveland Clinic in Ohio.
While there are laws to criminalize injury to a child or medical neglect, lying to a doctor to obtain unnecessary medical treatments for one's child is not specifically illegal. A bill to criminalize the practice passed out of a Texas House committee, but never got a full floor vote before the end of the regular legislative session.
If you or someone you know might be a victim of medical child abuse, contact the Childhelp National Child Abuse Hotline at 1-800-4-A-CHILD (1-800-422-4453). All calls are anonymous and confidential.
This is a developing story. Check back for updates